Apartments for demanding customers.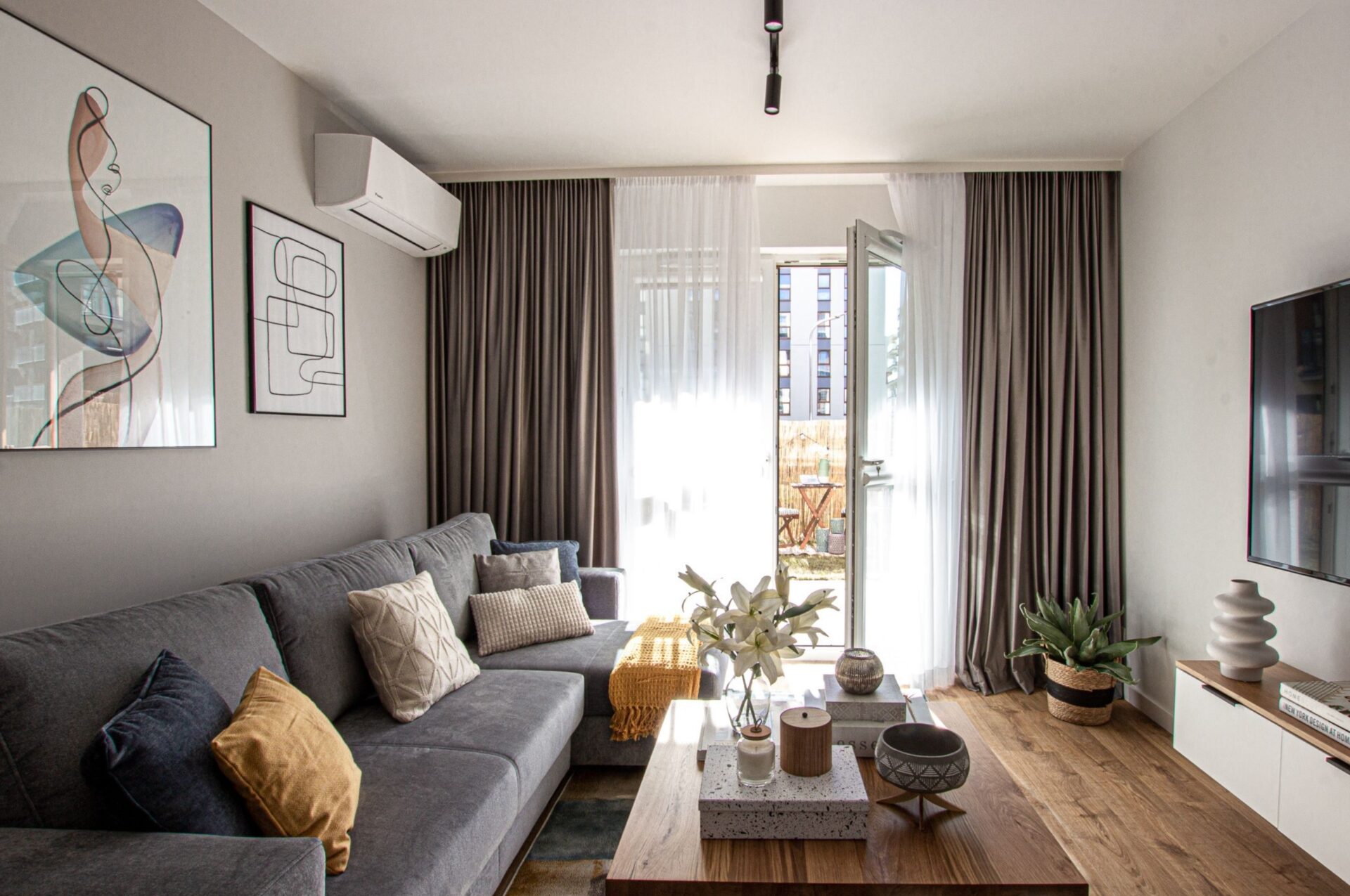 In our offer we have over 300 spacious, modern and fully furnished apartments in Krakow. The average size of an apartments is 48 m2, both families and individuals will find their place here because our offer include apartments ranging from 27 to 60 m2.
Apartments for everyone.
We offer apartments in places where it is really worth living. Both of our locations are newly emerging, modern, prestigious estates that meet the expectations of demanding tenants. You can count on an elegant apartment which is fully equipped has parking space, monitoring and all these amenities that make everyday life easier and more comfortable.
All our apartments are equipped with air conditioning, modern furniture, high-class electronics and household appliances and all additional items necessary for everyday life. Perfectly planned space provides both functional and aesthetic values which will satisfy the most demanding customers.
Customer service.
We possess 348 underground parking spaces that can be rented together with the apartment or independently from it. Rent is not everything. To ensure an even greater comfort of our customers we have our own team of specialists who will immediately remove any defects and malfunctions.
The customer service office is located at the Nowa 5 Dzielnica in the Wrocławska 53 M building and is available to tenants from Monday to Friday from 9:00 to 19:00 and on Saturdays from 9:00 to 16:00. Our agents will show you the selected apartment, answer your questions regarding formal issues and help you make the best decisions. It is worth living here.