Krakow. Where and how to find an apartment for rent?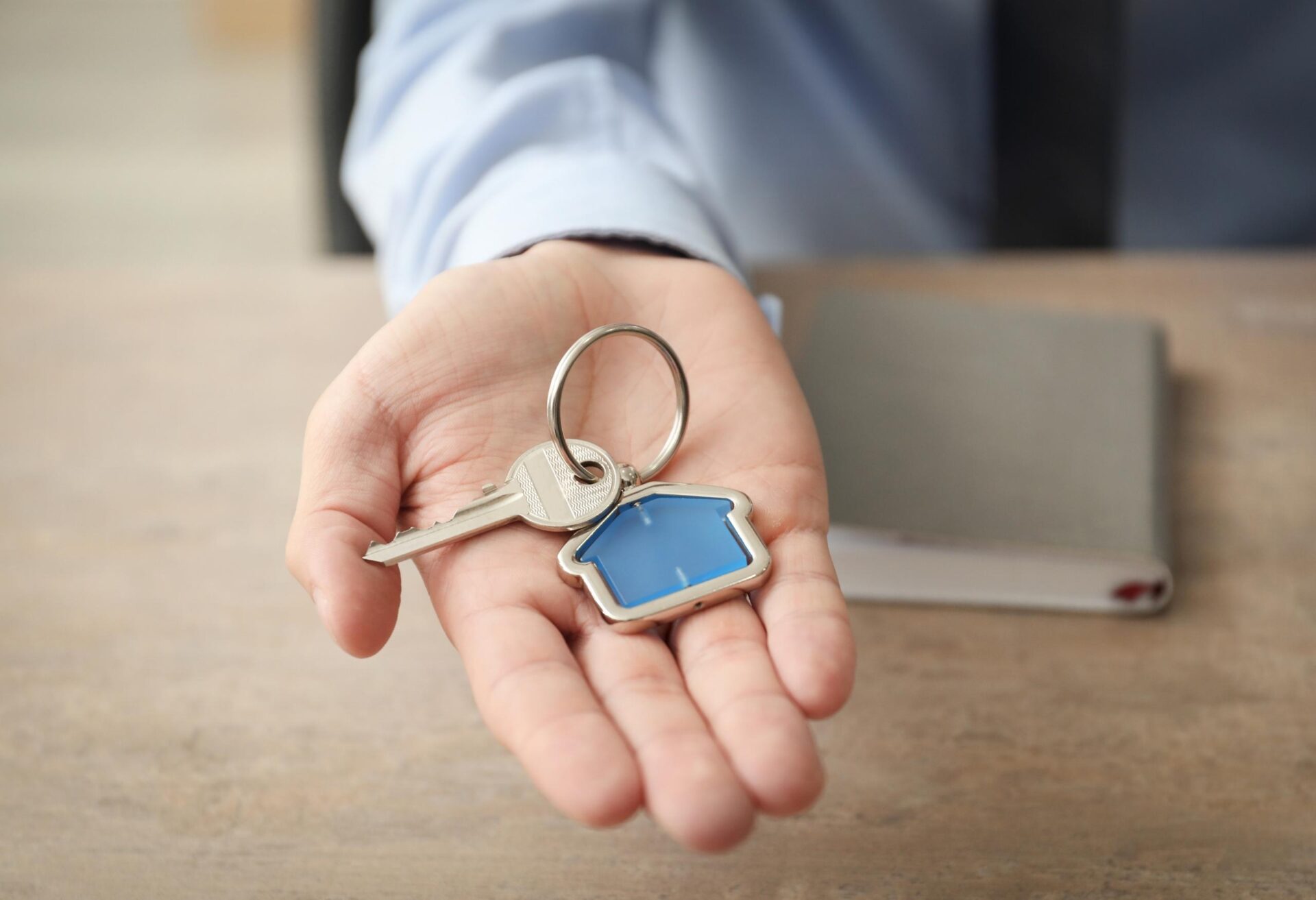 Krakowski rynek nieruchomości jest w stanie zaspokoić każdego, kto szuka miejsca do życia dopasowanego do swoich indywidualnych potrzeb. Mieszkańcy Miasta Królów mają do wyboru aż 18 dzielnic, a każda z nich ma swoją specyfikę i jest w stanie zadowolić najbardziej wymagającego lokatora.
The Krakow's real estate market is able to satisfy anyone who is looking for a place to live tailored to their individual needs. The residents of the City of Kings can choose from as many as 18 districts and each of them is special in their own way and is able to satisfy the most demanding tenants.
In this article we will answer the question: where and how to look for an apartment for rent and for that we will focus on three historical districts of Krakow: Old Town, Krowodrza and Podgórze, bearing in mind:
    proximity to the center (max 15 minutes from the main square)
    high standard of investment
    comfortable and safe neighborhood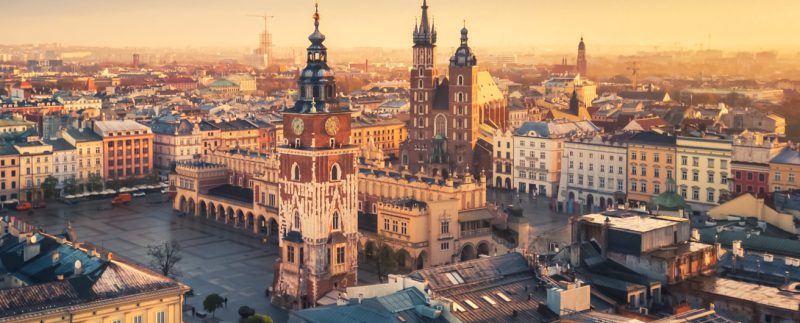 Old Town (1st district)
The Old Town is a district that 200 years ago used to contain the whole of Krakow. It should not come as a surprise then that it is the most historic district of the city, filled with the most important local attractions: Wawel, Main Square, universities, museums and churches.
If you value highly the presence of the above-mentioned attractions as well as beautiful tenement houses, the proximity of shops, shopping malls, bars, music clubs and restaurants as well as the energy flowing straight from the heart of the city then the 1st district is your choice.
It is worth keeping in mind that if you value comfort and peace at the same time, the Old Town can also satisfy you. What do we mean?
29 avenue. Modern apartment in a historic district.
29 avenue is located at Wrocławska 53A Street and is only 2.5 km away from the Main Square. This investment is inspired by classic movies and cinematography so if you like cinema and you happen to come back to classic movies then you will find yourself here like nowhere else.
29 avenue is also close to the entertainment, historical and cultural places of Krakow. From shopping malls through universities to the most important tourist attractions. Additionally excellent communication with the entire city as well as a convenient exit from the city towards Katowice and Warsaw makes 29 Avenue an ideal compromise between modernity and comfort and the proximity to the city center.
Novum Apartments. A future in a modern style.
Our second proposal in the Old Town is Novum Apartments at Rakowicka 20 Street. These are exclusive properties located as well within 15 minutes from the Main Square. The estate guarantees peace and comfort while being close to the most important points of the city at the same time.
Apart from that, Novum Apartments offer a safe car park, 24/7 monitoring and utility rooms for strollers and bicycles. Beautiful, modern staircases, glass-panelled buildings and well-kept, useful green area. Everything you need for hassle-free, comfortable, everyday life.
Krowodrza (5th district)
Located in the north-west from the Main Square, Krowodrza is a district which is perfectly connected with the whole city, full of beautiful green areas, shops, student centers and tourist attractions. Living in Krowodrza, on the one hand you are in the immediate vicinity of the Old Town and the center of Krakow. On the other hand, the district is mainly inhabited by local residents and students so you don't feel the tourist atmosphere of the city here.
Krowodrza is one of those districts where you can stay all your life because you will be able to find everything you need to live here. Schools, shops, banks and medical centers are just around the corner. In addition the presence of Jordan Park, Nowy Kleparz market square, museums and universities and many more make Krowodrza one of the most frequently chosen residential districts in Krakow.
The new 5th district. Your place to call home in Krowodrza.
If you are interested in living in Krowodrza, we recommend to take a look at the Nowa 5th district investment. The location was chosen so that you can enjoy all the advantages of living close to the city center while maintaining comfort, peace and security.
On the estate you will find inter alia a relaxation area and green walking paths where you can relax after work on a sunny day. The space of the New 5th District is beautifully illuminated and done to perfection in an elegant, modern way. There is no shortage of parking spaces on the estate, both for residents and guests.
The neighborhood of the city center while maintaining the atmosphere of local and everyday life? The new 5th district is your choice!
Podgórze (XIII district)
Podgórze is a district located on the right bank of the Wisła River. It is one of the largest districts of Krakow (right after Nowa Huta, Zwierzyniec and Dębniki), but relatively sparsely populated. Due to its location, Podgórze is inhabited mainly by people of working age between 35 and 64 years of age.
Who should look for an apartment in Podgórze? First of all, people who appreciate green areas and walking paths. Podgórze is one of the most beautiful districts of Krakow full of various attractions, such as the Kopiec Krakus, the St. Józefa Church or Fort Benedict. It is also a quiet and safe district which is why it is eagerly chosen by families with children.
Mate3ny. Podgórze in a modern style.
Do you want to be close to everywhere? To the city center, to work, to the river, to your favorite restaurant? Mate3ny Apartments will meet your expectations! The estate is located next to Rondo Matecznego, one of the most important communication junctions in the city. Thanks to this you will quickly and easily get wherever you need to be.
What, apart from a great location, awaits you on Mate3ny? First of all, a high standard of everyday life. Spacious parking a safe playground and a modern, generally accessible roof of one of the buildings will provide you with the comfort you are looking for. If you value comfort, usability and safety then the investment at Rydlówka Street will meet your expectations.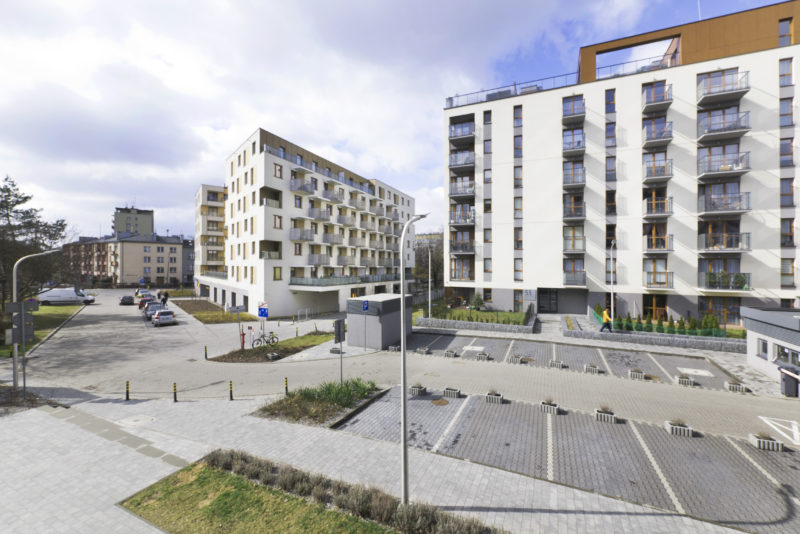 How to search for an apartment for rent?
Finally, let's deal with how to find the perfect apartment for you. Here are the basic features that you need to consider both before and during the search for a rental apartment:
    price and size of the apartment,
    other fees (utilities, internet, utility rooms, etc.),
    standard of the apartment,
    location (communication with the rest of the city, neighborhood, safety of the area),
    adaptation for the disabled,
    condition of the apartment and the entire building,
    type of heating,
    other tenants,
    furnishings,
    type of contract,
    extra amenities.
If you already more or less know what your wishes are for all of the above then it's time to start looking for a rental apartment. How?
Search it yourself.
Thanks to the presence of many online announcement platforms you can successfully search for an apartment for rent by yourself. Undoubtedly, this is the cheapest way to find an apartment although it does not have to be "cheap" as in order to find an apartment for rent yourself, you have to spend a lot of time searching.
What takes a long time? First of all, looking for offers on multiple platforms that differ from each other and require learning how to use them efficiently. The ads themselves even on the same platform look very different. Some contain a complete package of information about the apartment and photos that correspond to its actual state but others don't. Vague, incomprehensible, incomplete information about the apartment and location and poor-quality photos.
You may be lucky and find your dream apartment as your first try however, from our experience expect at least a dozen or so hours spent on browsing through offers and visiting various apartments. Depending on how much your hourly rate is this process may cost you from several dozen to even several thousand zlotys.
Search with the support of a real estate agency.
An alternative to searching for yourself is reaching for the help to a real estate agency. The average cost of such assistance is equal to one month's rent for a given apartment so it is a more convenient but also a more expensive choice. However, is it always like that?
A professional real estate agency will collect the necessary information from you and based on your preferences they will tell you which offers are worth analyzing. The agency will relieve you from the process of finding, filtering and verifying apartments. It will guarantee that the actual condition of the apartment will be correspond to what is presented in the offer on the website.
The time you would normally spend looking for offers you can invest in other things. All you need is a few short conversations with a real estate agent who will find out your needs and who will adjust the location of the apartment, standard, price and all other conditions so that you will get exactly the offers that really interest you.
On the one hand, you are paying for something that you can do yourself. On the other hand, how much is your peace of mind and the certainty of making a good choice worth? :)